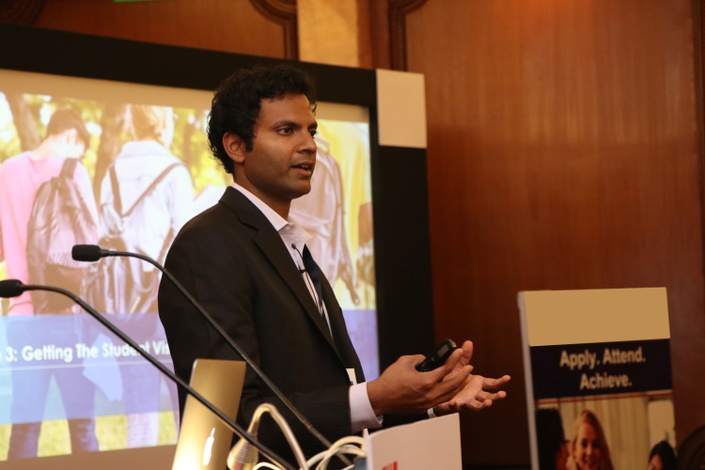 F-1 Student Visa Guide - Process, Documentation, and Ace that Visa Interview
Bonus 100+ interview questions and answers; Authored by the Former Vice President, US News Global Education
Your Instructor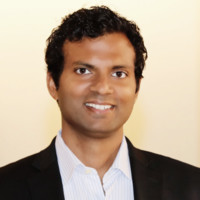 Patriek Karayil was the former Vice President for U.S. News Global Education - the international arm of the U.S. News Rankings organization. In that capacity he has engaged with 100s of U.S universities, counseled over 5000 students, and being part of the engagement with U.S. Embassies and consulates. Prior to that, he collaborated with over 20+ top ranked U.S. universities on their admissions and enrollment.
Patriek has a Bachelors degree in Computer Science from ASU, and an MBA from MIT. He was an international student from India on an F-1 Visa, who then worked in the U.S. on an H-1B, before attaining his permanent residency and eventual citizenship. Patriek is considered as one of the foremost experts in U.S. Education for international students.

Frequently Asked Questions
When does the course start and finish? How long do I have access to the course?
The course starts now and finishes in 21 days (3 weeks)! It is a completely self-paced online course - you can finish it within a day or can take weeks to complete it.
When should I purchase this course?
NOW!! Regardless of the stage you are at, you must enroll in the course. The visa interview is the most crucial step in the process and determines if you will actually go to the U.S. for your education!
Is this course for bachelor's or master's student?
This course is for anybody and everybody who will be appearing for an F1 student visa interview in the future. Regardless of the stage you are at in your application process: contemplating, applied, admitted, accepted, one must enroll in the course to ensure you do everything right at this crucial step of the process!

"This is an excellent course for any student in India appearing and preparing for an F-1 visa interview. It not only explains WHAT to answer but also the WHY."
- Kanika Choudhary, MS in IS Student, University of Utah

"I am a post doctoral researcher at BYU and appeared for an J-1 visa interview. Though the course focuses on students appearing for an F-1 visa interview but helped me immensely explaining to me the psychology behind the questions asked by the visa officer. I would highly recommend this course to all students aiming higher ed in the states. Cheers!"
- Dr. Alvika Gautam, Post-doctoral researcher, Brigham Young University